Present yourself to Russian Women in the right way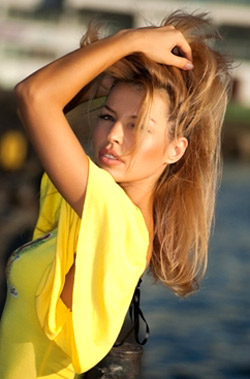 When you come to the site for the first time, you should make a profile there. In the profile you fill in the information about you, your habits and way of life and upload some photos. You will generally be asked to provide some basic information (weight, height, occupation, etc) as well as have an opportunity to talk a little bit about yourself and post some photos.
When describing yourself, what you are searching for and what you like try to be honest. It will be a lot easier for Russian women to respond when they have some detail and can relate to your interests and preferences. Try not to use negative manner of speaking. Say things positively. Don't impress her with what you have. You want her to appreciate you, for who you are, not for what things you own. Don't say bad things about other men whom she is speaking to and do not persuade her not to correspond with them.
You don't need to be extraordinary or a hero to impress her. All that is necessary is to be a normal guy. Unlike western women, Single Russian Women prefer the men who have average looks, normal regular job, have no bad habits and adore family life and children. From time to time try up-date your profile by adding a couple of recent pictures, funnies and so on.
Personal Information
Russian marriage agency gives you an opportunity to keep privacy and safety when being online. When you begin to communicate with people, don't give them personal information at once. Be careful! Firstly you should trust each other and then exchange telephone numbers, addresses, e-mails and so on. Be careful with people who ask for personal details too early. Also delay the meeting off-line offered by Russian marriage agency until you are ready for it.
Good shape!

LovaU

I am easy going person and I love to be friends with people like me, i don't need much to be happy, to smile and enjoy my life. I don't like sad or grumbling people. Smile enjoy yo... more about Yulia from Saint Petersburg

credit(s) to open a letter from her
Believe in love!!!

Cullinan1983

Many people want to write and show themselves on the best side in order to create the illusion of an innocent princess) I will not do this, since I am committed to serious and real... more about Christina from Kyiv-Lugansk

credit(s) to open a letter from her
I am a true woman, gentle, caring, affectionate

True_Affection

To describe myself, firstly I would like to note that I am a kind and optimistic person. I believe that there is an exit in any situation so I never give up. I am a true woman, ge... more about Julia from Nikolayev

credit(s) to open a letter from her
I believe in a miracle and believe in real feelings!

Golden_grail_

You can see my photos and understand how tender my soul is! do not look at my age and my appearance! because the main thing is inside me! I am ready to start a serious relationship... more about Irina from Chernigov

credit(s) to open a letter from her
Just smile)

Ksuxa

I feel requirement to share the love that I have inside of me. That is why I am here. I am simple girl, I like to know new people and to spend time in a fun company. I also like ... more about Kseniya from Odessa

credit(s) to open a letter from her