Advantages of Russian Dating Against American Dating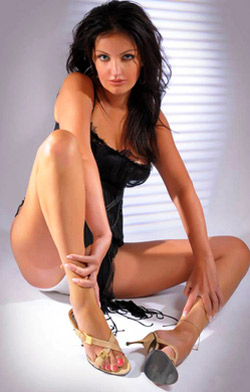 Everyone is looking for someone not to stay alone. Every day thousands of men and women from various countries become members of the international dating sites. We are happy when people find each other and create relations. Since Russian women had an opportunity to get acquainted with foreign men, they do their best to be happy and favourite.
If you decide to meet Russian women you will find out how devoted and womanly they are. For the last few years Russian dating sites are becoming very popular. One reason that men decide dating Russian women is because they are looking for someone to settle down and have a stable life with. There are lot of the men who have been married to American women, and then they have divorced. Nowadays many women in America do not wish to be a wife and a mother. They concentrate their efforts more on having a business career. Some of them are more interested in dominating their partner. Russian women have the same desires and requirements, as well as the American and some of them are very successful. Many of them have succeeded in advancement on a career ladder. But they can give it all up for the sake of their husband and family.
If a man is looking for a woman who is completely devoted to her family, it is a Russian woman for whom there is nothing more important, because he is family oriented. Usually when a Russian woman gets married, her entire life is circling around her husband and her children.
Thus many American women are completely devoted to their families as well but for many of them, career is more important. It means that their time should be equally divided between their families and their jobs. As for the Russian ladies they like to be in charge of а housekeeping economy, to cook food, to clean the house, to iron shirts and so on. Mothers teach their daughters to obey their husband completely and to rely on him. There are husband, children and a house Russian women live for. Russian women proudly treat their womanhood, wearing dresses or skirts, high heels and so on. Russian women are typically attracted to life experienced men who are a little elder. So the elder men are glad to have a young Russian woman as a companion.
If you're looking for a young, intellectual and feminine woman who will place her family and husband at first place, a Russian woman is just that. Dating Russian women is very different for men who are accustomed to American women because American women seem to be more demanding of equality, equal power and so on. As for the Russian women, a man should be the head. Here you can find the difference between Russian and American woman dating and make the right choice.
What is your wildest dream?

Anna_Love_Anna

I am kind and very honest person. I am full of energy. I am a very open minded girl with a great sense of humor. I am always ready to help people in any situations.. I also very ge... more about Anna from Kharkiv

credit(s) to open a letter from her
__row_spacer__
My flame only for you!

DashaLug777

I have decided to be on this site and search for my special man , I will devote myself completely! I keep myself in good shape going to the gym, yoga. I want to give my warm and ... more about Dasha from Odessa

credit(s) to open a letter from her
__row_spacer__
I would like to meet a cheerful, loving life and me man!

ValentinaGur

I am sociable, well-balanced and very kind person. I am loving, tender and affectionate. I adore nature in all its demonstrations warm water and strong wind, hot sun and cold moo... more about Valentina from Poltava

credit(s) to open a letter from her
__row_spacer__
Sports in my blood but same time i am good girl also.

SportyBeauty

it is always hard to write about myself .i am medical doctor.i spend much time in gym.i have some good record in that .i just love to be fit .i know i am woman too.inside me is a g... more about Valeria from Poltava

credit(s) to open a letter from her
__row_spacer__
Your inspiration of love

HOT_n_SEXY

I am romantic and charming, kind and smart.I appreciate beauty and harmony in everything. I know how to make my beloved man happy, but before this he should open his heart to me.... more about Eugenia from Kiev

credit(s) to open a letter from her
__row_spacer__