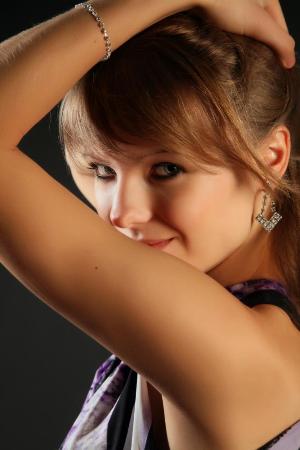 Fast development of World wide web and wide spread of Internet use made Russian dating very popular, but at the same time it gave birth to many myths and false beliefs concerning Russian women.
One of the statements which you can read almost on any Russian dating site is that Russian women possess the best appearance in the world, that is they are most beautiful and there are no other women like them in any other countries. Some people support this statement and some fully disagree, and you can hear what they say after joining discussion. One more statement which we can call a mere myth is that Russian women are not ambitious and do not think of any career, but want to stay home and look after husband and children. This myth also includes the belief that these women always listen to their husband and do what he says, that is they do not have their own way.
However, we all can understand that women in any country are different, and Russia is not an exception. Women there live different lives, have different experiences and acting models. Sure these myths have some grounds to grow from, and it usually depends on the Russian history. Even nowadays Russian women do not have the same rights with men at work and salary. They can easily lose a job because of pregnancy and bearing a child, and their position will be given to someone else. These are the reasons for Russian women to act like this sometimes.
Russian people are not used to leaving their ageing parents in houses for old people, they usually take care of their parents until death. And usually this is done by female members of a family.
Women also are responsible for taking care of children, while men do not find it their main task. So it's women who go on a maternity leave and make a break in work or career because of appearance of a child in a family.
Russian women are actually very hardworking women. They do not like sitting home, although they like devoting time to their husband and kids. Still they want to feel they are needed by society, they need to have a work and meet people there, make friend – all in all socialize! Sure, if a woman moves to her foreign husband, she may feel unsure about working as she may not know the language and feel a bit insecure, but this will pass with time.
Hard adaptation to life in a foreign country. For some reasons most of foreigners believe that Russian women are very slow in adapting to a new country, new culture and new life. They think that all these women do not know English and they have no idea how to use credit cards or make other necessary payments, but this is not really so. Many Russian women, especially those who wish to find their partner abroad learn English taking some courses or trying to do it themselves. They also understand very well how to use credit cards as they are now wide spread in their country as well. If they do not speak well enough it is only due to lack of talking, and if they get into the environment with native speakers, they learn very quickly.
Another thing foreigners are sure of is that Russian women are far from driving a car. Well, maybe economic situation in Russia doesn't give all women a chance to buy a car and learn to drive it, but many women successfully do it, and those who do not, can easily learn it as this is only a matter of time and practice. If a Russian girl will have such chance she will definitely use it, and you will see how careful and good she is in it.
Many dating sites proclaim that Russian women seek for much older men, as they wish to enlarge the number of men turning to dating services. But actually this is not really what Russian women look for. They just want a reliable man beside them and older men are usually more mature and secure, that's all. If a man is young he may also offer this reliability and security and then a Russian woman will be greatly interested.
The next myth we can often hear is that all Russian women are non-feministic and family-oriented. Sure, many of them are, but to speak generally we can say that Russian women are very ambitious, they set goal, achieve them, and they are strong-willed and have firm character. Still, they really do not try to dominate over men and show their superiority. This is the main reason why they are usually called non-feministic. But, of course, no one doubts that Russian women always put their marriage and family first in the scale of things, and if they are to choose between a high position and bearing a child, they will certainly choose the latter. In Russian history we can find many examples of sacrifices Russian women made for their family.
Due to Soviet politics, Russian people and Russian women in particular are considered to have no faith in God, and this is another myth about them. Detailed information about Russian women and religion will show you that this is not really so.
Another mistaken idea meeting Russian women is that they all wish to marry abroad and run away from their country to find a richer life with some foreigner, that is they just wish to do it with a purpose to get a better life for his money, or a chance to find work there and get citizenship to be able to live in more prosperous country. Still, it seems so because foreigners see thousands of profiles on dating sites, but they do not realize that Russia is a very large country and women registered on the sites make very little percent of those living there. Look for more details here.
On the other hand, the myth about Russian women willing to find richer life abroad has given birth to many scammers who involve themselves into relations with foreigners and wish to profit this way. To avoid this happening to you, look through our anti-scam guide.