Interesting and needed information for men who are going to find a wife in Russia or Ukraine.
You might have been reading a lot of different information about Russian women, why do they search their husbands abroad, about their seriously search and etc. I want to continue this theme and tell you some my own experience. I have talked with many Russian women and their future husbands. I read many letters from happy couples, and based on those stories I could write a big book, now I know enough about happy and not very lucky relations to share with you. In this article I want to talk with you about the very beginning of relations: the main reason Russian women are looking for husbands abroad, what features do Russian women love in men the most of all and what kind of personality they are looking for in America? We also will talk about men's guidelines for choosing a bride though Russian dating agency.
How do you think what do Russian women seek for? A common Russian woman can't find a good man in her native town with lantern in the midday! Most of men in Russian are spoiled with female attention, such men are dreaming only about entertainments and pleasure. Recently there are so-called "new Russian" too strong men, rich and successful. But many young women have already lined up after these men. But living with these men are dangerous, full with troubles and problems. And Russian women need peace and quiet in family. And open borders help to fid true love and perfect husband.
Woman must be really lucky to receive the letter from the right man at the first time. The right man for Russian woman means a person who is able to bring a peace in her heart and feel her heart with true love! Husband has to safe her and their children well. Feeling of true love and sexual attraction are also important for Russian brides! In many cases woman can't make the right choice because of her sensibility. I know women which were married with men because of blind love, fictional romantic and they had so sadly end, their husbands were tyrants, didn't love them, they were unhappy in foreign country.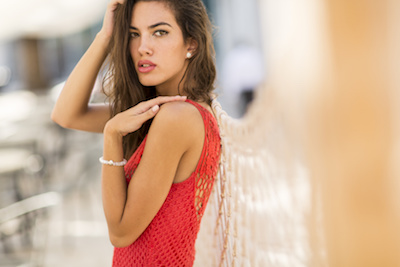 Now let's see what choice prefer men. As we know men love with their eyes and every man tries to find the most beautiful bride for him. But women are lucky because men's tasted are differing. Somebody dreams about quiet, kind, naive woman, another likes smart and strong, business-lady! But the best variant will be if two persons prefer identical tastes. I know many women who are happy with their much elder husbands, so age doesn't matter in this situation. A lot of Russian women are seeking maturity, responsibility and wise in their husbands.