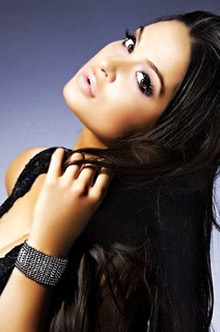 A variety of russian dating sites are full of pictures of young and beautiful girls, who dream to find a true partner in life. Quite a lot of men are searching just for young girls to live together. However, the greater the age difference is not always good for a marriage. We have many examples of happy couples, who live for many years, and have a large age difference.
Russian women are often looking for marriage partners to their age and do not respond to letters from older people. This is due to differences in interests and priorities. Mature Russian women looking for a love, too, on the Internet. Men, who have failed in their relations with young girls, usually begin to look for life partner of their age or slightly younger.
Mature Russian women are popular with men from different countries. How can they attract? Many women coming of age already have extensive experience of family life and know what is important in family relationships. They are already fully focused on the family and create a comfortable home atmosphere. Such women work is not a priority, because they just want to love and family warmth. Mature Russian women are open to love and ready to make her husband happy. They are smart, well educated, kind and constant. In addition, like most Russian women - they are excellent hostess. We suggest you choose an experienced and mature Russian women, who can make you happy.
My heart is waiting for you.

Vikochka78

I am sweet and calm young lady, that still believe that dreams may come true. I am easy-going, romantic, kind and spontaneous. I adore every minute of life and try to make every da... more about Victoria from Lugansk

credit(s) to open a letter from her
__row_spacer__
LOVE WILL SAVE THE WORLD!

PureSoul_Karina

We have only one life, that is why I try to make it interesting, bright and colorful This is my life principle. I always try to be cheerful and optimistic, in every life situation.... more about Karina from Kremenchug

credit(s) to open a letter from her
__row_spacer__
Did you see my new VIDEO? You will be surprise!

Posh_Victoria

I'm serious on this site. I'm not young as many girls here. I want to enjoy life with my special man. I am very active and kind person. I am merry. I like to communicate with peop... more about Viktoria from Odessa

credit(s) to open a letter from her
__row_spacer__
Let's start with us!

Loving_Miracle

I am not worse and not better from all Ukrainian women. But I know myself very well, and do not believe when people talk that they can not say about themselves anything. I can, I a... more about Katya from Rivne

credit(s) to open a letter from her
__row_spacer__
Do you want meet me?

Miss_Love_baby

I am a simple Ukrainian girl, I want to start a family and take care of my family. I love socializing, in my house often have guests on the fact that I was welcoming. I hope to mee... more about Olya from Nikolayev

credit(s) to open a letter from her
__row_spacer__